COMPLEXITY OF BEHAVIORAL CHANGES IN THE NEW WORK ENVIRONMENT
An organization has introduced a new way of working with great fanfare. Activity oriented. Intended to better support employees in their daily work. And to stimulate collaboration and knowledge sharing. The physical environment has been completely renewed. Open, transparent and with an alternation of different types of workplaces and seats for informal consultation. And the employees? They think it is beautiful, but at the same time difficult to work in the new work environment as they have always done.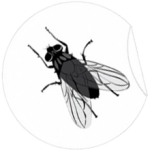 This is a recognizable image for many organizations. Employees who do not or insufficiently participate in the change. It makes sense when you consider that our brain automates choices – and with that our behaviour. We are habitual creatures. We find it difficult to change our behavior. This takes time and intensive supervision. Simply speaking to our common sense, our ratio, is not enough. That is why house or behavioral rules often do not have the desired effect, certainly not with more complex changes.
To change we need an extra push: workplace nudging. Workplace nudging is an alternative to change processes with intensive employee participation, which are very complex and intensive, especially in large organizations with many employees. Workplace nudging is positive and entices employees to work in a different way with quick, concrete interventions in the work environment.
THE IDEA BEHIND WORKPLACE NUDGING
One of the founders of nudging is behavioral economist Richard Thaler, winner of the 2017 Nobel Prize in Economics. He believes most people automatically choose the default option. Nudging takes advantage of this by making the standard option supportive of the ambitions and goals of the organization. Nudging has been used for some time by marketing and advertising agencies and governments in their communications to citizens, especially about nutrition and health. WorkWire is the first consultancy to use nudging for behavioral change in the work environment.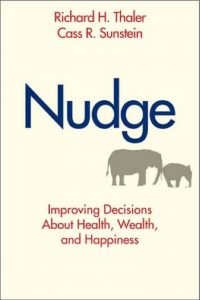 WorkWire always links workplace nudging to the ambition and goals of the organization. Nudges are systematically devised and developed together with employees that contribute to the desired behavioral change. It is not possible to fully predict in advance how employees will react to a nudge. That is why we work with pilots and test phases for effective workplace nudging. For the same reason, workplace nudging is always a tailor-made solution for an organization, but based on a proven approach.
Workplace nudging is always about small changes. Positive, inviting and with a casual character. Unlike some other interventions, workplace nudging hardly evokes resistance from employees.
DO YOU WANT TO KNOW MORE?
Do you want to know more about Workplace Nudging and what it can mean for your organization? Contact us at office@workwire.nl or +31 6 5591 5508 for a no-obligation consultation.
Let's go nudge!